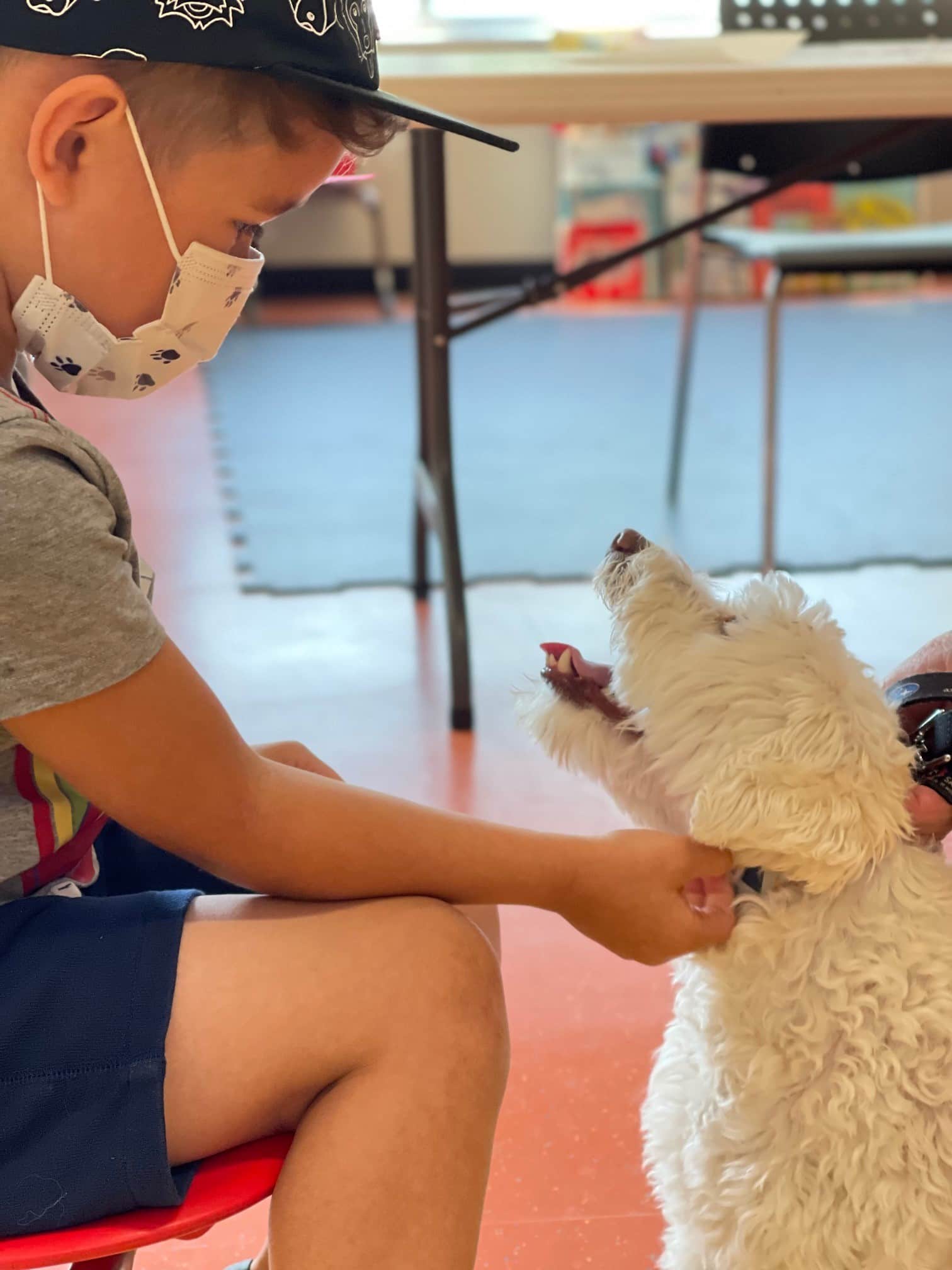 Earlier in 2021 we introduced our new Tots & Tails Program. We were thrilled to be able to meet a need in our community by providing a safe and animal centered space for parents/caregivers and their toddlers.
In response to the feedback from our surveys, talking with participants, and emails, we have decided to make a few changes to provide more of what you have suggested.
Tots & Tails will now run for 1-hour from 10:00-11:00, instead of the 1.5 hours. We have done some research and have created crafts that are new and suitable for the youngest of our participants, as well as incorporating a 5-minute dance party!
"This is the first I've heard of this Tots and Tails thing, what exactly is it?"
Tots & Tails is a 1-hour interactive secession at the Winnipeg Humane Society for infants to toddlers. We start off by reading a book, working on some crafts, the new 5-minute dance party that is both fun and interactive for our young participants, and sometimes we will bring in one or more of the animals currently waiting for adoption to learn the basics of how to interact with each species.*
You, the parent or caregiver get to interact with other families and have some cuddles as well! You are at the forefront of your child's learning, and by participating with them you get to help teach these skills and actively practice them at home and out in the community! You also get to talk with other caregivers and have a little adult time while doing the craft, dance party, and animal interaction.
The best part is that it is only $10 per child. Parents/caregivers are free, and registration is quick and easy through our online booking.
We look forward to seeing you in the New Year at Tots & Tails!
*Animal availability depends on the current animals in adoptions and their health and well being.