Donate proceeds from the sale of your used car, truck, motorcycle, boat, snowmobile or tractor to The Winnipeg Humane Society to help critters in need.
Associated Auto Auction
It's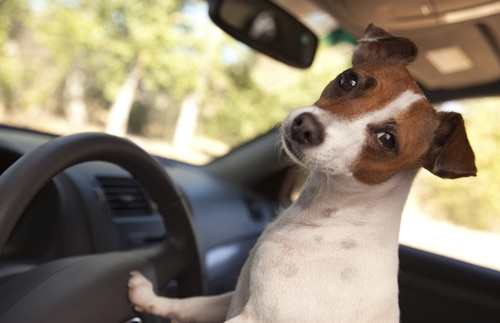 easy. Just call Associated Auto Auction at 204-895-9790 and let them know you have a vehicle you want to donate to The WHS. They'll make all the necessary arrangements — you don't have to lift a finger.
Vehicles must be complete (no engines or transmissions missing) and must have all four tires.
Vehicles do not have to run and they do not have to be safetied — vehicles can be towed.
Upon the sale of your vehicle, The WHS will be sent the full purchase price and will issue you a charitable tax receipt for the full amount.
Any costs associated with towing and service will be invoiced to The WHS. (In fact, we'll receive about 80 to 90% of your sold price.)
You will receive your tax receipt from The WHS in 4 to 6 weeks.
Associated Auto Auction is accredited by 
---
We have also partnered with Donate a Car Canada, which accepts vehicle donations for The Winnipeg Humane Society. They provide free towing in many areas across Canada, or you can drop off your vehicle at a Donate a Car Canada selling agent to maximize your donation.
Your vehicle will be recycled or sold at auction, depending on its condition, age and location. Donate A Car Canada looks after all the details. After your vehicle donation is complete, The Winnipeg Humane Society will send you a tax receipt within 45 days!
---
Industrial auctions
If you have excess inventory, equipment or building supplies, please call 204-895-9790 to donate auction proceeds to our shelter.
---
Thank you!
In 2016, a total of 139 cars were donated, raising over $42,000!